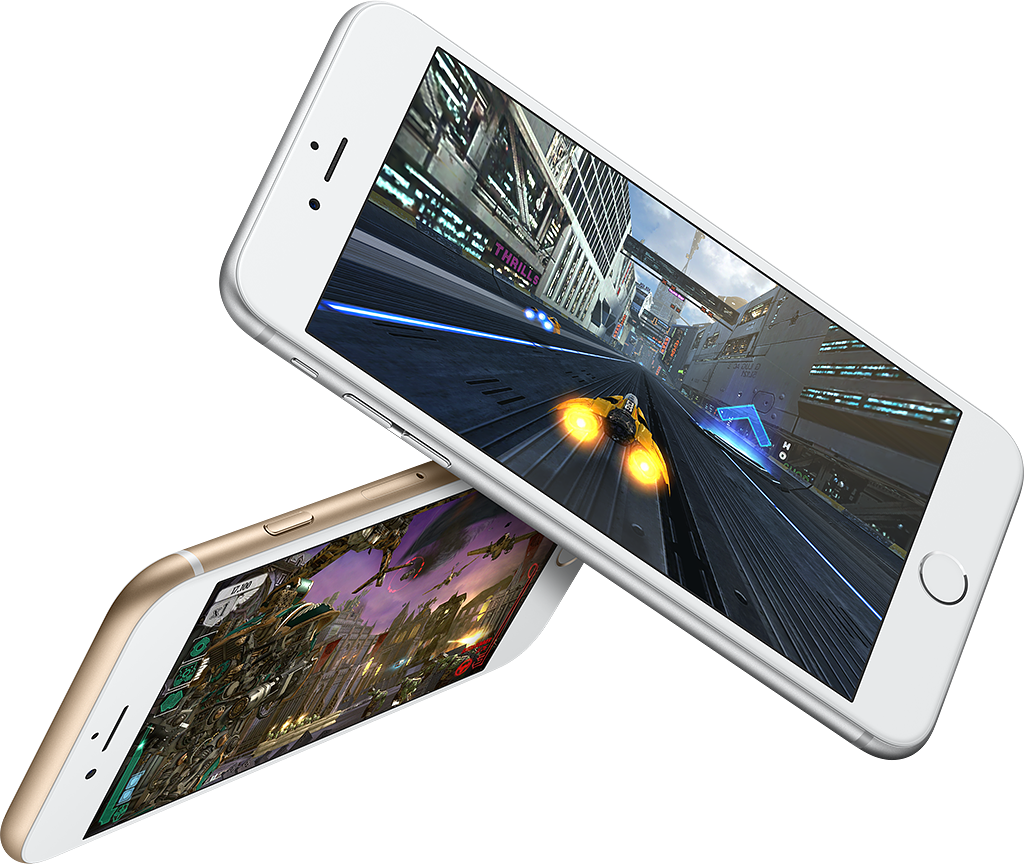 Apple creates magnificent devices, but there are still a few glitches with customer service experiences.
The Day of the Launch
September 25th was relatively easy. My husband and I had pre-ordered both of our iPhone 6s phones on September 12th (which was the first day the general public could pre-order at all, and only through the Apple Store). We received the iPhones later that evening around 6p CST. We didn't have to wait in line for days outside of an Apple Store and sleep in sleeping bags, or anything extreme.
Porting
The online purchase process helped a great deal I would come to find. If you are "porting" or going to be changing phone carriers, Apple allows you to make the change during the online purchase process. This will tell Apple to set up your new phone to activate with the new carrier at first start up. I had to "port" or come over from Sprint to Verizon for my iPhone.
My husband and I had been waiting to be on the same phone carrier plan since we got married. We wanted to join when the newest iPhone would come out. So this was 1 year and 4 months in total waiting.
We watched the Apple Special Event on September 9th and when the announcement of the new iPhone was made we were so happy the wait was coming to a close.
Verizon to the Rescue
My husband had made appointments for us to come to the Apple Store near us the next day, to make sure our phones started up right. We had come in last Christmas to ask what the right course was for someone wanting to come over from another carrier. An Apple associate said that everything could be done in the Apple Store, and that we wouldn't need to go to either carrier to make the jump.
Surprise, surprise, we arrive at the Apple Store September 26th and I am told that I can't be helped with my porting. The Apple associate told me it was out of their realm, "too complex," and that carriers handle this.
We drive over to Verizon, and they were fantastic to us! Issac was the Solutions Manager at Verizon who assisted with my porting. He found out why Apple turned me away. Apple had set my iPhone to activate with Verizon on October 11th! The carriers and the Apple Store use different point of purchase systems, so Isaac couldn't just change the date, he could see the order information, but he had to make a call to have that date pushed up so I wouldn't have to wait until October 11th.
It took an hour but it all worked out in the end, Issac made a call to have the date pushed up to that day and eventually my phone activated and the service read Verizon at the top left of the screen (my connection with Sprint was automatically dropped).
Apple really dropped the ball. Issac said this was absolutely something they could handle, especially since this was under their control to change. It was poor customer service turning a customer with an appointment away because it was "too complicated." It was the iPhone 6s launch weekend, understandably crowded and with many customers to serve. Apple broke another sales record and sold over 13 million iPhones in that 3 day period between September 25-27. But Verizon took the time and took responsibility for something that was an Apple flub.
Recycling the Old iPhone
On Monday the 28th, I went back to the Apple Store to recycle my iPhone 5.
I was told by an associate that iPhones can only be recycled at the time of a sale. This was ridiculous given the events of the weekend and especially since I pre-ordered online. How could Apple not honor customers that represent online sales? Also, my father-in-law pre-ordered online with us and he was able to recycle his iPhone 4s without issue when came in the store.
The manager of the Apple Store agreed that this was unfair, and so my iPhone 5 was recycled and I received a generous Apple Store Gift Card in exchange.
What's Up With Apple?
What is up with Apple? Is this the beginning of a shift away from the Steve Job tenants ("You've got to start with the customer experience")?
From Q4 of last year to Q2 of this year, Apple's Customer Service ratings took a dive and have "gotten worse over recent months." New products like the iWatch have put strain on the company's customer service resources, but what's really causing this dip?
None of us want Apple to become just another greedy corporation that doesn't invest in the customer experience. The reason we go with Apple for our technological needs is because going to an Apple Store or speaking with an Apple representative over the phone is different from any other customer experience.
Since the passing of Steve Jobs on October 5th, 2011, Apples's popularity skyrocketed. Apple Stores are so much more crowded than I remember before his passing. Perhaps Apple needs to continue to invest in associates and making sure that there are enough associates to make customers feel less like cattle in a barn waiting to get out.
Yes my experience this past weekend was less than ideal, but I'm not going to give up on Apple. I feel very good about being a Verizon customer because I feel like I'm in good hands and I know I can depend on them to treat me well. With Apple, I feel like their reputation with customer experience is on edge. The biggest thing about custom service is giving your time to the customer. Listening to them and seeing what you can do for them, and what's possible. Consistent messaging is also important, communicating what you can do and can't do to the customer clearly and sympathetically.
Apple is still an amazing brand,trying to handle huge demand gracefully.